Find out all about my real estate drone photography:
Glamping Bosko – Guatape, Colombia
Wow what an amazing location is this! These luxurious mushrooms are stacked on the side of a hill, with a view over the beautiful lake of Guatape. And in the back you get a view over the famous El Peñol.
---
Finca El Diamante – Salgar, Colombia
We had the opportunity to stay in this luxurious family finca and enjoy the splendid mountains views from the swimming pool, with a cocktail 😉
---
Finca Manchuria – Salgar, Colombia
A cosy finca in the middle of the coffee fields. Great escape from the city, especially when you go horseback riding. Enjoy the views! 🙂
---
Glamping Monte Tierra – Finlandia, Colombia
Another luxurious glamping site, this time right outside of the colorful village of Finlandia. These mushrooms look out over the green valley in front. If you're lucky, you can spot some monkeys here 🙂
---
Playa Brava Resort – Tayrona, Colombia
This is a dream location. A beautiful resort with only a few huts on the private beach. Only the sound of the constant waves to disturb you …
---
Mundo Nuevo – Minca, Colombia
A must-do when you are traveling to Minca, this eco-finca is all you need to relax, unwind and enjoy the long views, all the way to the coastline of Santa Marta.
---
What a dream spot! The luxury hotel is situated right on top of a coral reef with lots of fish and a private white sandy beach.
---
Eco lodge – East-Kalimantan, Indonesia
A special place, totally isolated from the modern world. Surrounded by monkeys in the jungle and turtles in the shallow coral reefs. WOW 🙂
---
If you want to wind down in all comfort by the infinity pool with a view on the rice fields of Ubud, this luxury villa-resort is your go-to!
---
Surrounded by green rice terraces and palm trees, this tucked away luxury resort has definitely become my favorite spot on Bali. Already want to go back there 😀
---
What a lovely luxury resort alongside the Mekong river. We truly enjoyed our stay there, especially the beautiful Sunset Cruise !!
---
Tented camp in Chiang Dao mountains, Thailand
We stayed in one of the small bungalows of this lovely camp in the Thai mountains. Enjoy the camp and scenery around it:
---
Real estate project in Kortrijk, Belgium
I provided the drone shots for this video. It's a fancy new real estate project they are building from the ground up. The 3D modeling was done by divide.tv/
---
Let's rest up on that cosy rooftop bed, away from the busy city life. We certainly enjoyed it 🙂
---
Chalet in the French Alps
What a great place to spend some days in the Alps, this wooden chalet is amazing. Whether you want to go skiing during winter or hiking during the summer, this modern chalet is all you need.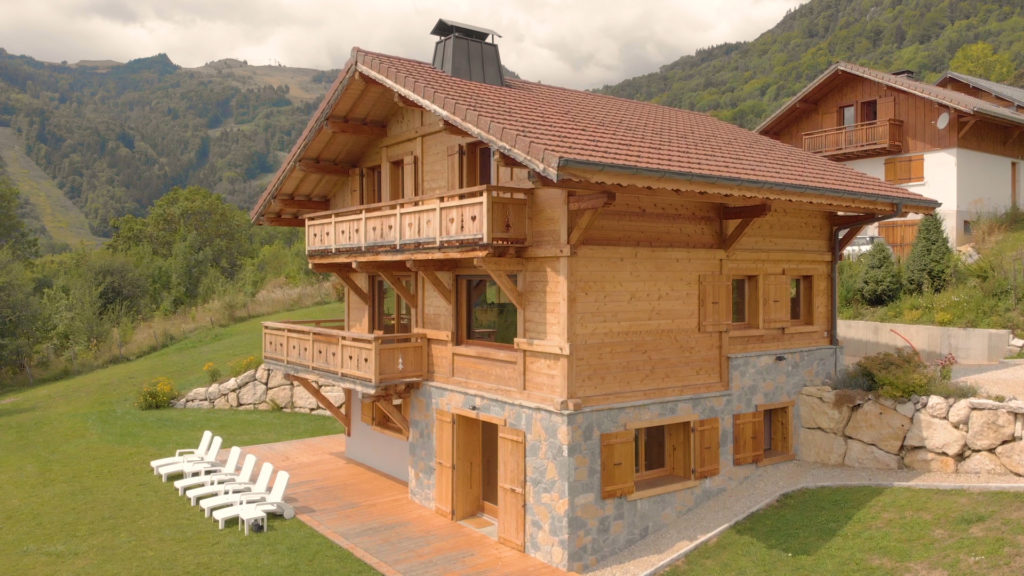 ---
Villa in Belgium
This big modern villa in Belgium is undergoing some serious extensions, so the owner wanted to get a cool aerial 'before' view. Hence this video came into life:
---