After a successful first trip on the Azores, it's now time for the second drone trip, this time on the beautiful island of La Réunion ?? in September!
La Réunion is a French tropical island in the Indian Ocean, next to Mauritius and not too far from Madagascar. It's famous for it's insane Jurassic Park like mountains (highest 3069m), with an abundance of waterfalls everywhere and cool black sand beaches. The island sits on top of one of the most active volcanic hot spots in the world. The last eruption dates only from April this year! The volcano 'Piton de la Fournaise' erupts several times a year, so maybe we get lucky and we can drone some lava! How cool would that be ?
La Réunion is an official department of France and therefor part of Europe. They speak French, use the Euro as a currency and have a high standard of living. Which also makes the island rather expensive, unfortunately for us ? The best months – from a climate perspective – are considered to be August-September, however the holiday season is July-August, which makes September the perfect month to visit and a tad less expensive.
La Réunion drone trip in a nutshell:
6-7 people + myself
6 days of drone adventure
Daily sunrise & sunset on the best drone spots ?
Volcano ? + canyons + waterfalls + palm trees on the beach
Several outdoor adventures
1 catamaran tour (spot & drone some dolphins ?)
Snorkeling in the reef ??
Drone photo workshops in the field
Editing workshops in the evening
Much more …
---
If you're interested in this kind of trip, make sure to subscribe to my drone trip mailing list:
---
A quick take on the very different types of landscape we'll encounter on the La Réunion drone trip: (see all photos in my album: La Reunion in drone photos)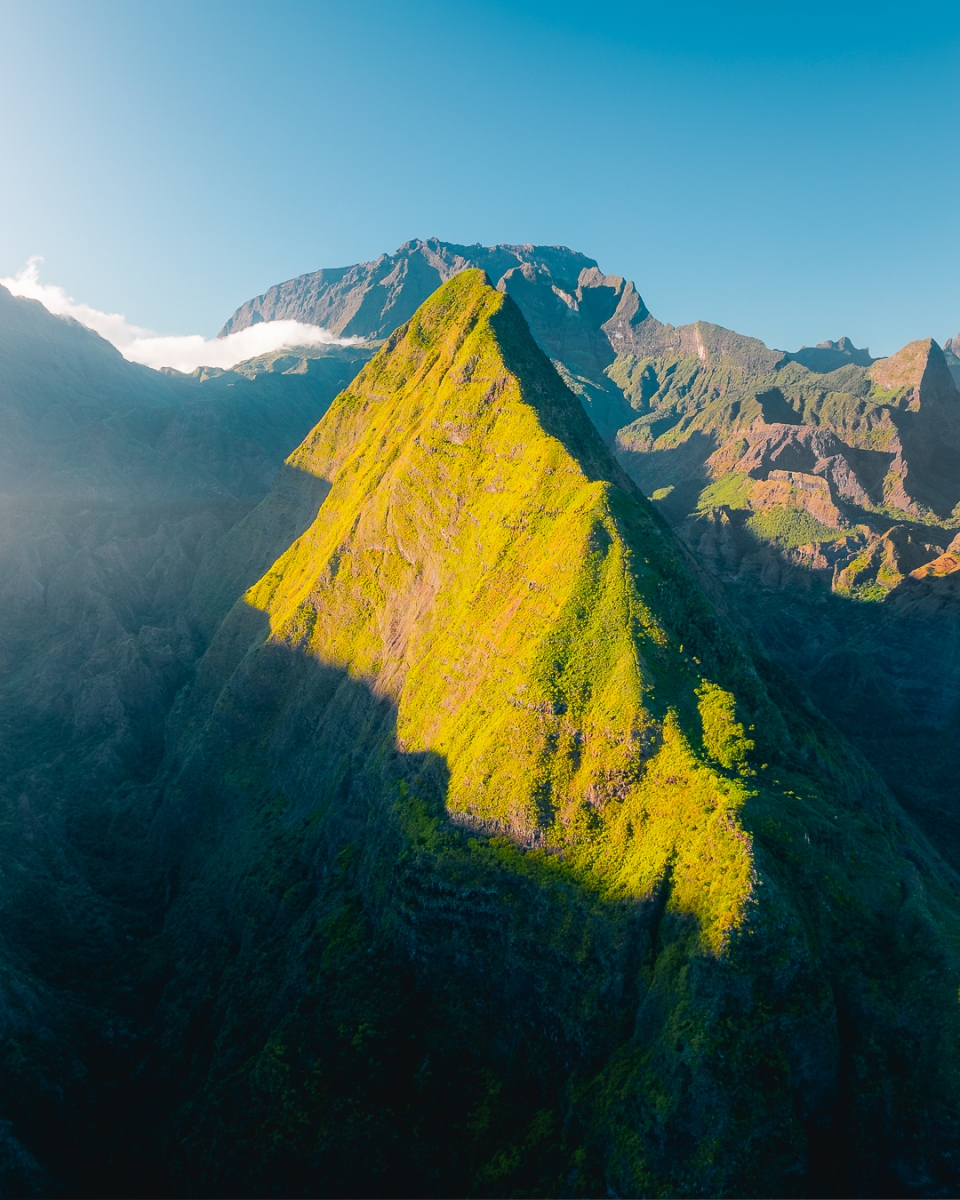 (Beach image is copyrighted to @flyingprod)